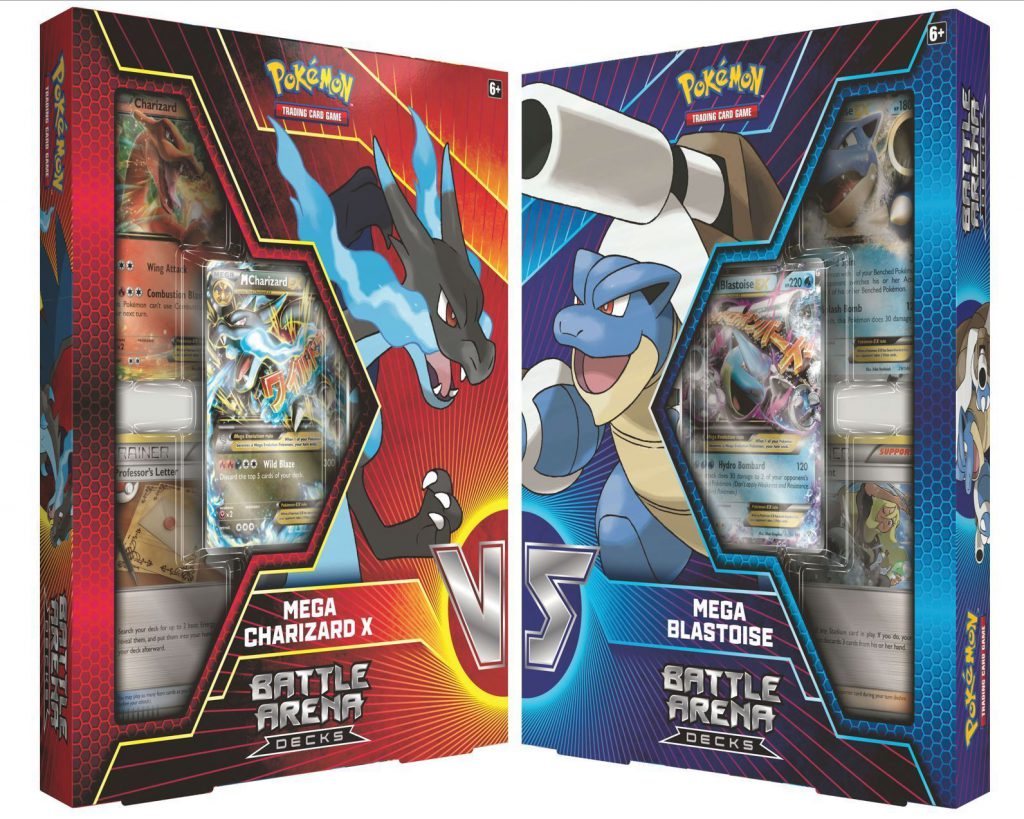 Mega Evolution Pokémon are ready to heat up the battlefield in the new Pokémon TCG: Battle Arena Decks! These 60-card decks are ready to play right away, with powerful cards and winning strategies worthy of an ace Trainer. Each deck is led by an exceptional Mega Evolution Pokémon-EX and includes 11 foil cards. Let the battle begin!
In each 60-card deck, you'll find:
• 1 foil card featuring Mega Charizard-EX or
Mega Blastoise-EX
• 1 foil card featuring Charizard-EX or Blastoise-EX
• 8 foil basic Energy cards
• Tournament-level Trainer cards, including Brigette,
Lysandre, Ultra Ball, and more!
In addition, each box contains:
• 1 metallic coin
• 2-player playmat and rulesheet
• 1 code card to play this deck online
• 1 deck box
• Damage counters
• 1 Quick Guide to unlock the powerful strategies within
Prijs: € 22.99
---
Ter info: Hermelijn.be is geen webshop. Prijzen en voorraad kunnen varieren, en zal altijd nagevraagd moeten worden bij ons.