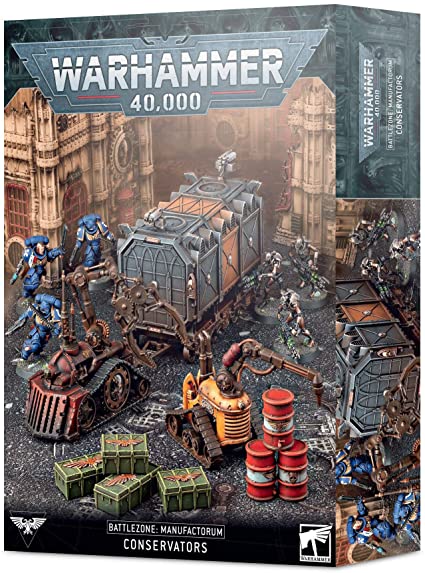 If you're looking to add a bit of narrative flair to your battlefield, look no further than this Manufactorum Conservators kit. Comprising elements of two previously available sets, the contents are perfect for representing machinery and cargo that might be present in a freight depot, starport or warehouse district.
This multipart plastic terrain set includes the components to build:
– 1x Munitorum Armoured Container
– 3x promethium barrels
– 4x supply crates
– 1x trailer
– 2x Galvanic Servohaulers
– 1x servohauler tool box
– 1x fire extinguisher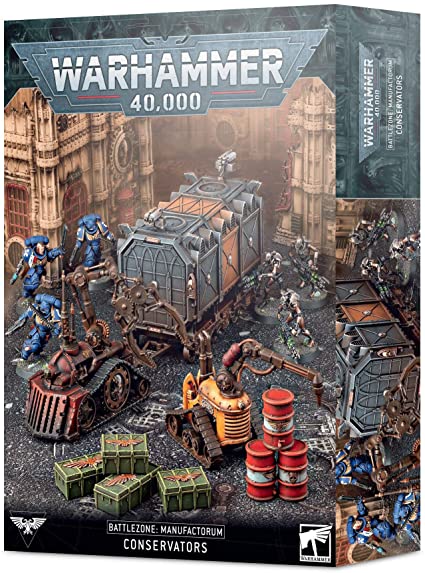 Prijs: € 32.50
---
Ter info: Hermelijn.be is geen webshop. Prijzen en voorraad kunnen varieren, en zal altijd nagevraagd moeten worden bij ons.