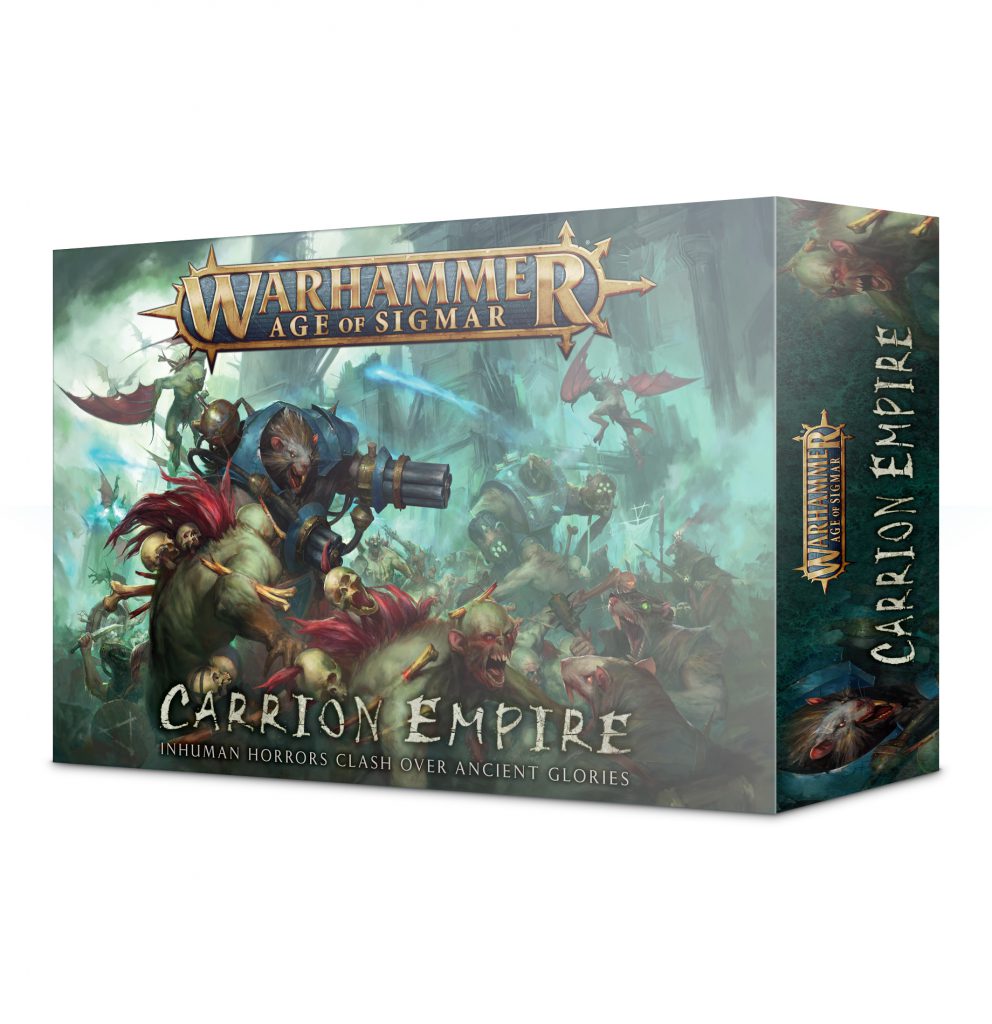 The skaven Clans Skryre and the lurking ghouls of the Flesh-eater Courts do battle amidst the ruins of a cursed civilisation, fighting over arcane secrets like scavengers over a rotting corpse.
Carrion Empire is a battlebox that pits the scheming skaven of the Clans Skryre against the delusional monstrosities of the Flesh-eater Courts. Inside, you'll find:
– 33 models split across two armies, giving you a variety of units for both the Skaven and Flesh-eater Courts, all costing less than getting the kits separately
– Two new Heroes – the commanding Abhorrant Archregent and ingenious Warlock Bombardier, both exclusive to this set.
– The 40-page Carrion Empire booklet, which includes lore, battleplans and rules for playing with the set right out of the box.
– Warscroll cards and tokens for keeping track of both armies on the tabletop, including range rulers, command point markers and more.
Whether you're looking to battle a friend, start playing Warhammer Age of Sigmar, or just fancy a great deal when reinforcing your army, Carrion Empire is for you.
Carrion Empire contains the following Citadel miniatures:
– 1 Abhorrant Archregent – only available in this box set at this time
– 20 Crypt Ghouls
– 3 Crypt Horrors
– 3 Crypt Flayers
– 1 Warlock Bombardier – only available in this box set at this time
– 1 Doomwheel
– 1 Warp Lightning Cannon
– 3 Stormfiends
The box also includes:
– The 40-page Carrion Empire book
– A Warhammer Age of Sigmar core rules booklet
– A Token sheet
– 8 warscroll cards
bron : https://www.games-workshop.com/en-BE/Age-of-Sigmar-Carrion-Empire-2019-eng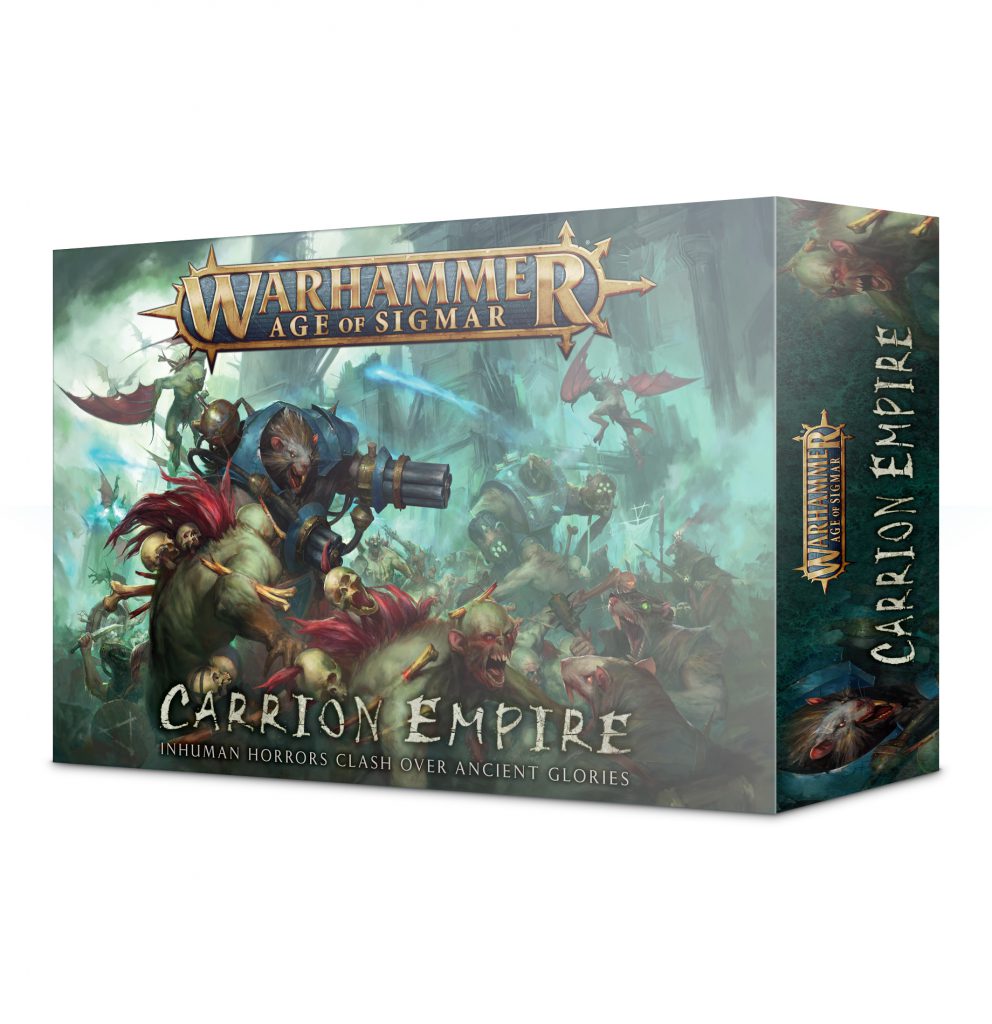 Prijs: € 125
---
Ter info: Hermelijn.be is geen webshop. Prijzen en voorraad kunnen varieren, en zal altijd nagevraagd moeten worden bij ons.