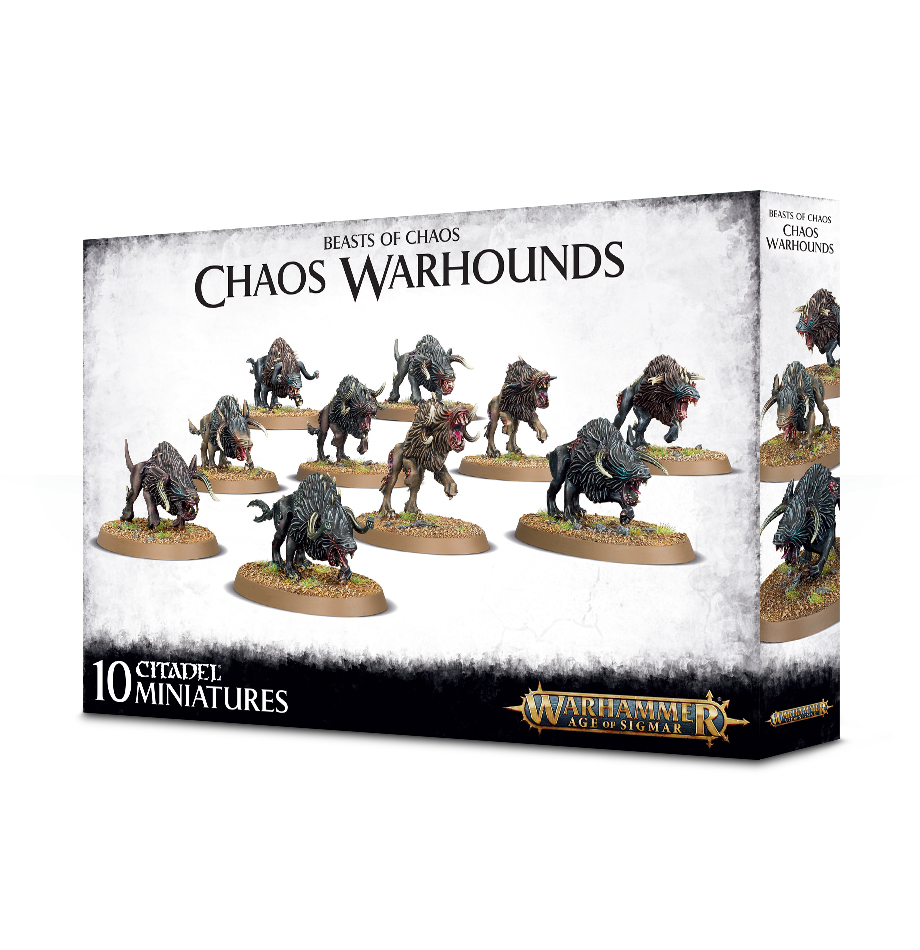 Brutish and bloodthirsty beasts, the Warhounds of Chaos are tireless hunters built of little more than muscle and fang. On the field of battle they are released to intercept the forward elements of the enemy army. Packs of Chaos Warhounds will hunt down and pounce upon enemy skirmishers and scouts, bearing them to the ground and ripping them to pieces in their desperate desire to kill.
This box set contains 10 multi-part plastic Chaos Warhounds. Each of the Warhounds is differently posed and can be further customised by mixing up the horns and tails. Supplied with 10 Citadel 60mm Oval bases.
bron : https://www.games-workshop.com/en-BE/Monsters-Of-Chaos-Warhounds-Of-Chaos-2018
Prijs: € 20.00
---
Ter info: Hermelijn.be is geen webshop. Prijzen en voorraad kunnen varieren, en zal altijd nagevraagd moeten worden bij ons.