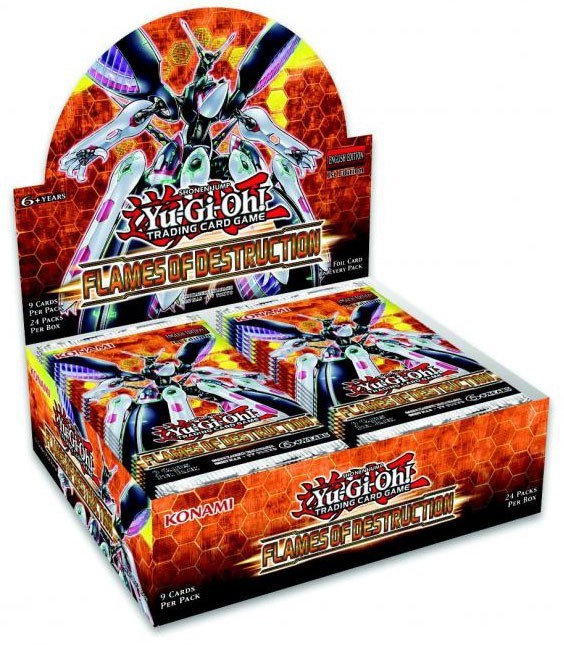 Flames of Destruction is a Booster Pack in the Yu-Gi-Oh! Official Card Game(OCG). It is the fourth set in the OCG's 10th series, following Extreme Forceand followed by Cybernetic Horizon.
Prijs: € 4.00 per booster - € 80 per box
---
Ter info: Hermelijn.be is geen webshop. Prijzen en voorraad kunnen varieren, en zal altijd nagevraagd moeten worden bij ons.