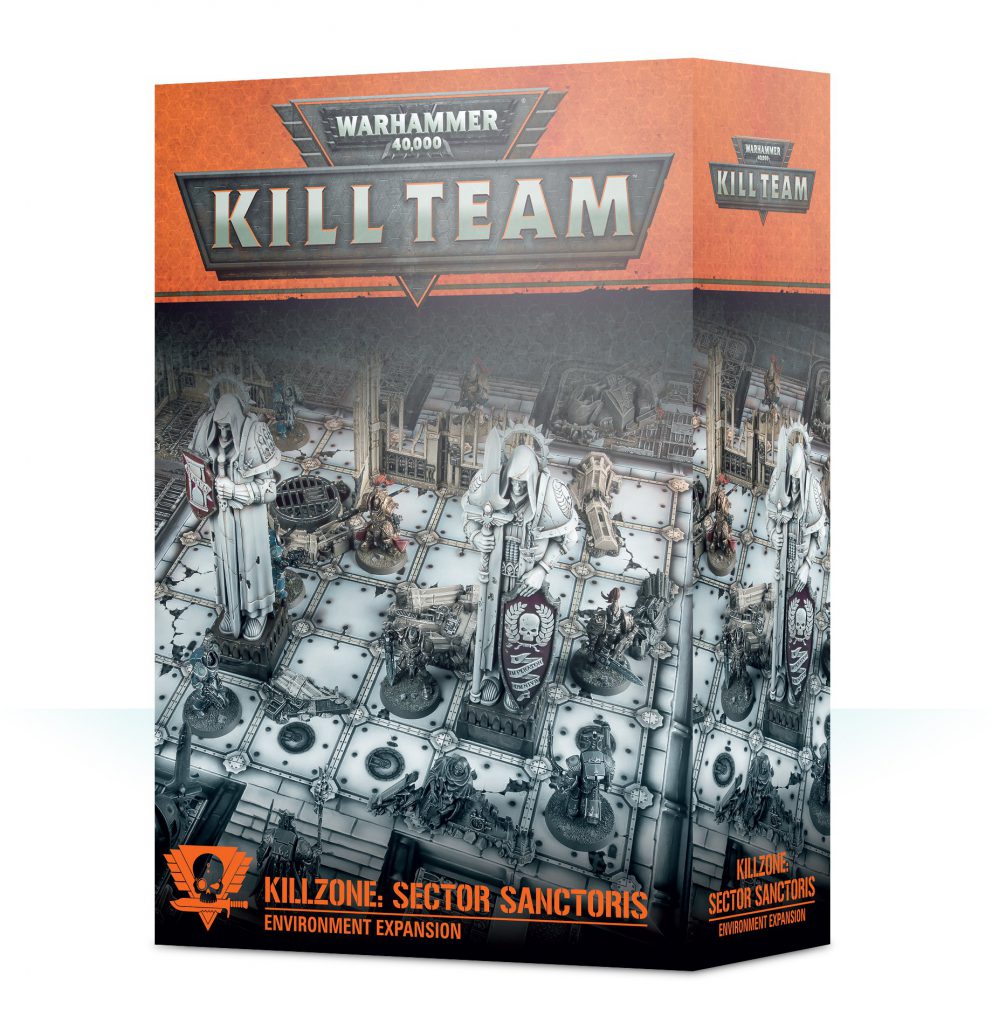 In the storied history of the Imperium, heroes beyond counting have fallen in its defence, martyred in the name of Mankind. Statuary honouring the deeds of the Imperium's greatest heroes can be found on worlds throughout the galaxy, and many bear the scars of the battles fought in their shadow.
The Sector Fronteris Killzone Environment is an expansion for Kill Team – in the packed box, you'll find a game board, scenery, and exclusive rules that use the unique nature of the Sector Fronteris terrain to introduce dangerous new missions and powerful effects to your games. Included:
– A double-sided Kill Team game board measuring 22" x 30", printed on heavy, durable card stock. On side depicts a Sector Sanctoris environment, while the other represents an Imperial Sector
– An 8-page booklet detailing the monuments to the heroic legacy of the Imperium, how Kill Teams end up fighting in such holy places, and descriptions of some of the notable ruins of glory
– 12 Sector Sanctoris Tactics cards – these can be used by any Kill Team Faction, with 9 cards providing interactions with the Sector Sanctoris scenery and 5 being used specifically by Comms, Demolitions and Zealot Specialists
– A Sector Sanctoris Environment card, which provides 6 different rules that interact with the scenery
– 4 Sector Sanctoris Mission cards – designed to be used in conjunction with the game board and scenery, this is a set of 2 matched play missions and 2 narrative play missions, which are split between attacker and defender
– 2 frames of Sector Imperialis terrain, a set of Sector Imperialis fallen statues (a ruined barricade, sewer grate, toppled pillar, and debris of four statues) and a set of Sector Imperialis Statues (two complete statues, each with base plate)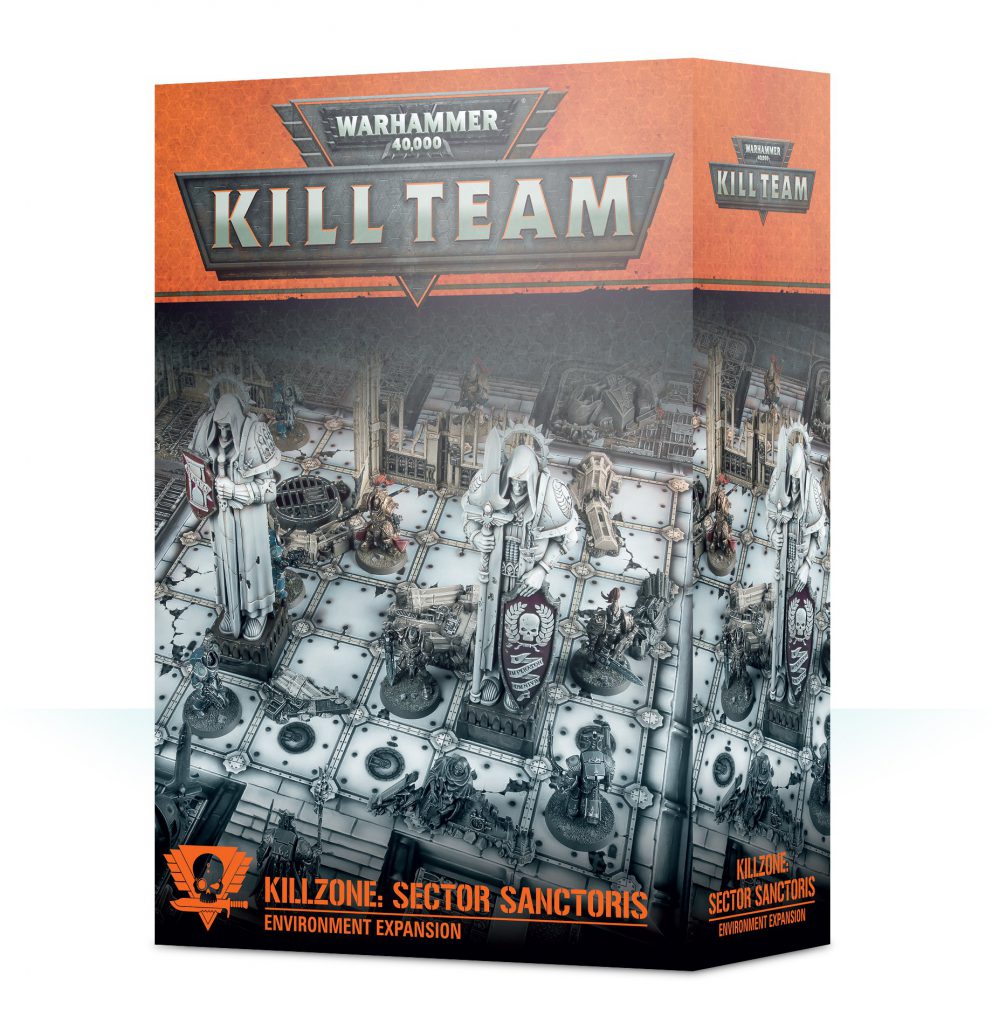 Prijs: € 65.00
---
Ter info: Hermelijn.be is geen webshop. Prijzen en voorraad kunnen varieren, en zal altijd nagevraagd moeten worden bij ons.