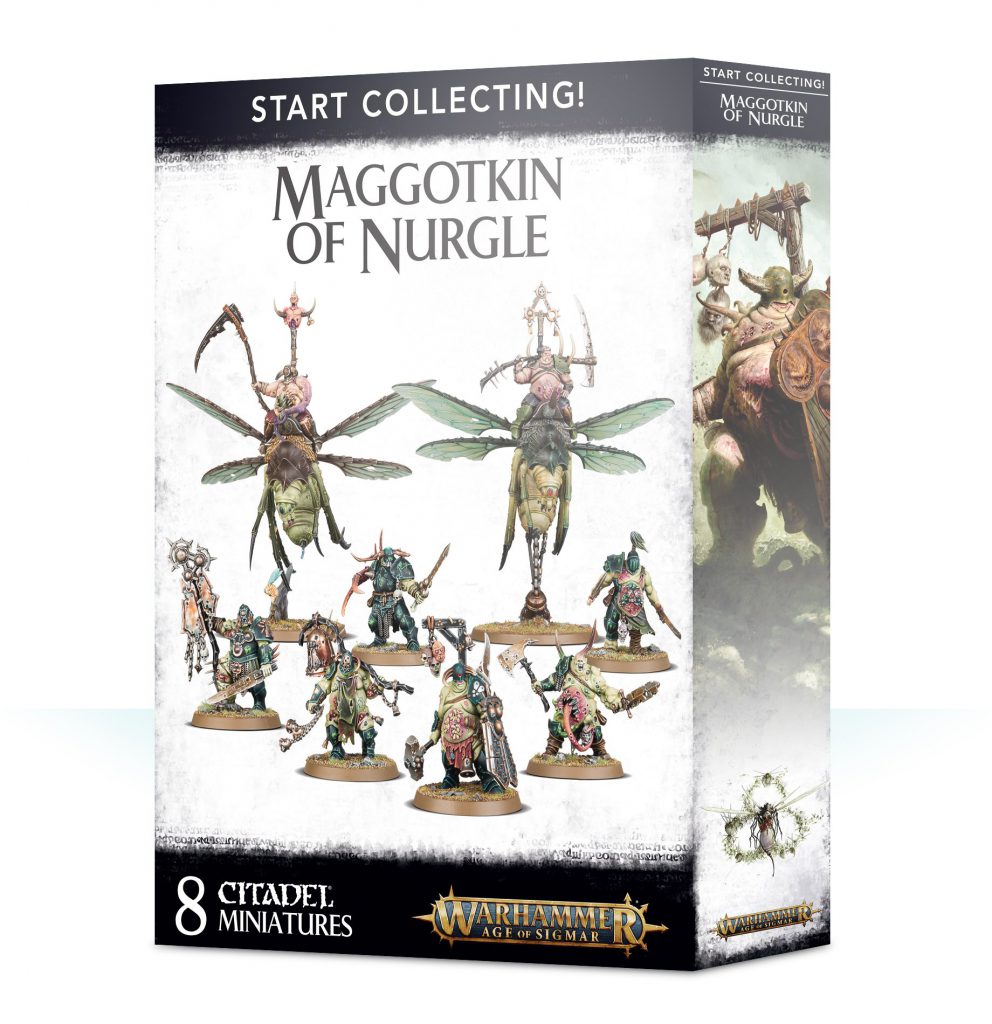 Start your Maggotkin of Nurgle army with this specially chosen bundle! We've taken the money saving Start Collecting! set and the battletome, and put them together for your convenience.
In this bundle, you'll find:
1x Battletome: Maggotkin of Nurgle – your guide to the Plague God's chosen servants, packed with art, lore and rules for fielding your army
1x Start Collecting! Maggotkin of Nurgle, including:
1x Lord of Blights armed with a bubotic hammer and vermid shield
5x Putrid Blightkings wielding a variety of scythes, mauls, axes and flails, including the option of building a Blightlord, Icon Bearer and a Sonorous Tocsin as well as loads of options for customisation
2x Pusgoyle Blightlords, each mounted on an enormous Rot Fly, including the option of building one as the deadly airborne Lord of Affliction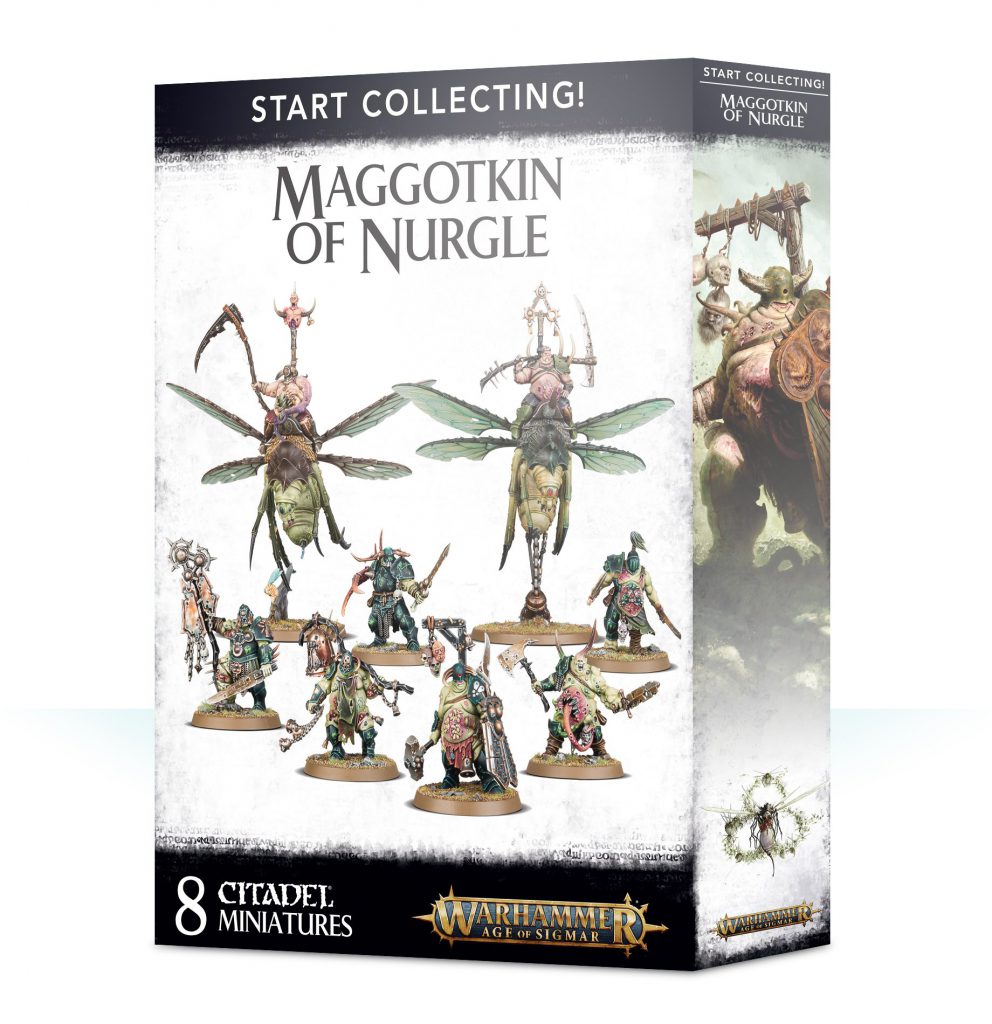 Prijs: € 112.50
---
Ter info: Hermelijn.be is geen webshop. Prijzen en voorraad kunnen varieren, en zal altijd nagevraagd moeten worden bij ons.