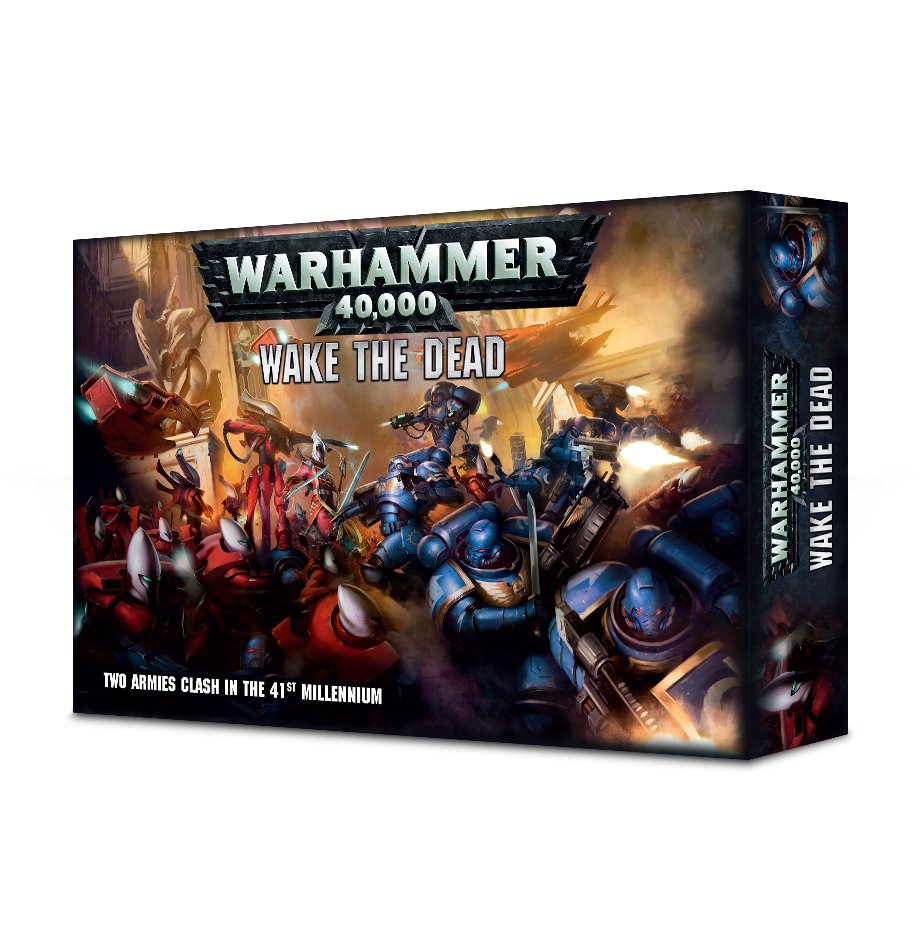 The proud Aeldari of Saim-Hann once sought to assist Humanity in the defence of Vigilus – a world beset on all sides by unceasing, brutal conflict – but an act of xenophobic slaughter by soldiers of the Imperium has turned ally to foe, and the warriors of the Wild Host have sworn a blood oath to exact vengeance. No-one can prevent them – no-one except, perhaps, the Ultramarines. These superhuman, gene-forged warriors are Humanity's greatest champions, peerless masters of strategy who have defended the Imperium for millennia. With bolt and blade they assert the sovereignty of Vigilus.
Wake the Dead is a great-value boxed set containing 2 armies split across the forces of the Ultramarines – the iconic Space Marines Chapter who have defended Humanity for thousands of years – and the Wild Host of Saim-Hann, hot-blooded, daredevil warriors whose skill cannot be understated. You can use these miniatures to act out the scenarios described in the Wake the Dead book – 4 connected missions that recreate the violence on Vigilus – and use them to expand your games of Warhammer 40,000, with rules included for the Primaris Lieutenant and Craftworlds Spiritseer exclusive to this set!
bron : https://www.games-workshop.com/en-BE/Warhammer-40000-Wake-The-Dead-2018-eng
Prijs: € 120.00
---
Ter info: Hermelijn.be is geen webshop. Prijzen en voorraad kunnen varieren, en zal altijd nagevraagd moeten worden bij ons.